AGSFPs put a young Mannofield side to the sword at Harlaw scoring 316 from their 45 overs with Karan Anand top scoring with 106 not out. Mannofield captain Indy Yahathugoda scored 64 in reply before off spinner Callum Herd picked up up 4 for 27 to complete a 186 run victory. Bon Accord and Knight Riders were involved in a low scoring thriller at the Links where Akhlaq Bashir and Fazal Awan combined to take 7 Knightriders wickets in bowling them out for 64. Knight Riders didn't make life easy for them in the chase, and managed to capture 7 Bon Accord wickets, but Awan capped a fine all round game top scoring with 30 for the Bons.
It was another good day for the bowlers at Allan Park in the match between Cults and Crescent. Vineet Khanna and Veera Mani both picked up 3 wickets apiece as Cults were bowled out for 87, then Sohaib Tahseen was the hero with the bat top making 30 as Crescent reached the total losing 6 wickets in the process. Stoneywood-Dyce defeated Gordonians by 5 wickets at Countesswells. Ryan Williams picked up a 4 wickets as Gordos were bowled out for 75, then scone connoisseur Mike Louw scored 34 to rescue Stoneywood-Dyce from a perilous opening at 29 for 5 to chase down the total without further loss.
It was the George Hadden and Jordan Thom show for Inverurie at Ellon as the pair scored 33 and 36 respectively to help Inverurie to 121 for 7 from their allotted overs, then combining to take 9 of the Ellon wickets to fall as they were bowled out for 60.


In Grade 2 Siyapa kept up their 100% unbeaten record for the season defeating 2nd Knightriders by 60 runs. Muhammad Shahid picked up his 3rd 5 for of the season taking an impressive 5 for 2 on this occasion. Grampian had a convincing 8 wicket victory over 2nd AGSFPs chasing down 158 with Jeby George playing a captains innings leading his side home with 83 not out. Chetan Aggarwal top scored with 45 for Super Kings in their innings of 134 all out against Banchory who were then bowled out for 90 with Rizwan Mohammed taking 5 for 13. Stonehaven climbed above Methlick into 2nd spot in Grade 2 with their win over them at Mineralwell Park. Stonehaven batted first and scored 136 all out which was largely off the back of Lee Fenton's 67. Tim Duffy picked up 3 for 9 but in reply Methlick were shot out for 58 with only Rob Fryer making double figures as Nigel King and Bryan Snelling both took 4 wickets each.
chris
Jun 16 2019 - 10:49pm
With the forecast hinting at no weather issues for Saturday, Grade 1 leaders AGSFPs will be hopping over the wall to Harlaw to face Mannofield. Going by league positions AGSFPs are strong favourites for this one, but Mannofield skipper Indy Yahathugoda picked up runs last Saturday, and if he hits form then the AGSFPs pace attack could suit his attacking style.
Culter Curry Bon Accord host Knight Riders at the Links in what could be the closest match of the day. Reports indicate that the Links pitch is bowler friendly, and both sides have plenty in that department to suggest that this could be a low scoring competitive match.
ASI Gordonians will meet Stoneywood-Dyce on what should be a belter of a pitch at Countesswells. Gordonians captain Indy Pandit has been in excellent form with the bat and if any match could turn in to a runfest then this could be the one.
A near to full strength Quilter Cheviot Ellon Gordon will take on Inverurie Don Valley at Gordon Park with the home side hoping that Messrs Greenfield and Wade can make inroads in to an experienced Inverurie batting line up.
Crescent go to Allan Park to face Cults, and having scored a century in his last innings, Geet Grover will be looking to repeat this against his former club.
In Grade 2, 2nd AGSFPs and Grampian meet at Rubislaw, both having only lost one league match so far, so something will have to give. League leaders Siyapa will be expected to beat 2nd Knight Riders at Groats Road and winless Banchory will be keen to get a result on the board as Aberdeen Super Kings make the drive out the A93. Mineralwell Park hosts what could be a bit of a nail biter, as on paper, Stonehaven and Methlick look well matched. Tim Duffy has been the major wicket taker for Methlick this season but Stonehaven are equally capable of running through a batting line up.
In Grade 3 Portcullis will be sampling the pies at Crathie as the top 2 meet in what should be a very close game. The other Grade 3 sides will be on Reid Cup duty although 2nd Grampian have had rather an easy passage to the semi finals with 2nd Methlick unable to raise a side for their game. In the other match, 2nd ASI Gordonians will be keen to improve on their last visit to Dunecht when they were skittled out for 27. The Gordonians youngsters are used to playing 20 over cricket, and whilst the transition from junior to senior cricket is challenging, a surprise might be on the cards.
chris
Jun 14 2019 - 8:32am
483 reads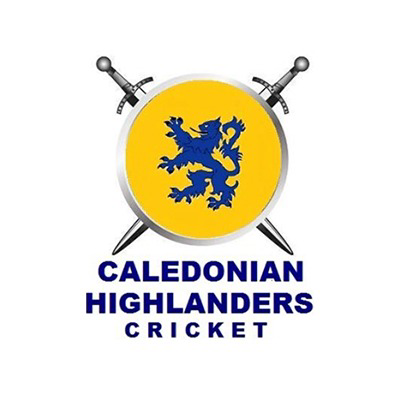 A summer training programme consisting of 7 outdoor training sessions on a Friday evening 6pm-8pm at Aberdeenshire Cricket Club, Morningside Road, AB107FB
The Caledonian North U16 Skill Centre squad has been set up to help develop young players who are knocking on the door of the Caledonian Regional set up. The centre will give the players the opportunity to work on all aspects of their game and hopefully by the end of the program have made them a stronger all-round cricketer.


Dates:
Friday 5th July – 6pm-8pm
Friday 12th July – 6pm -8pm
Friday 26th July – 6pm – 8pm
Friday 2nd August – 6pm-8pm
Friday 16th August - 6pm-8pm
Friday 23rd August – 6pm -8pm
Friday 30th August – 6pm -8pm
For players to be considered they must be U16 and not be a part of the Caley Highlander set-up at present. If your club has any young players who you wish to be considered for the Skill Centre please contact Anthony McKenna on anthonymckenna@cricketscotland.com
chris
Jun 12 2019 - 4:50pm
222 reads
Rain was once again the winner as the Saturday programme was decimated. Only one Grade 1 match produced a result as Quilter Cheviot Ellon Gordon hosted Mannofield, although the match had been in doubt as the outfield at Gordon Park had not been harvested during the week. Indy Yahathugoda was the top scorer with 39 as Mannofield posted 108 with Hamish Paterson and Prakash Srinivasan taking 4 for 26 and 3 for 11 respectively. Stewart Davies with 29, carried his bat as Ellon knocked off the runs in the 28th over for the loss of 5 wickets, 3 of those falling to Ranga Bandara at a cost of 30 runs. Ben Webb with 31 and Alistair Addy with an unbeaten 23 were the other main contributors as Ellon secured the 30 points for a win.
In Grade 2 a match did start at Harlaw in conditions that merited one fielder putting the hood up on his jacket, and then handing said jacket to the umpire when he came on to bowl. That match was belatedly rained off. 2nd Knight Riders travelled to Kessock Park and were bundled out for 73. Vidhyasagar Vivekanandan opened the batting and was left high and dry on 40 as his last 7 partners were all out for ducks. Paul O'Neill with 4 for 13 and Cory Bowie with 3 for 23 did the damage, and Bowie completed a man of the match effort with 57 not out as Fraserburgh won without losing a wicket.
In Grade 3, 2nd Grampian picked up points as Dunecht were unable to raise a side. The other Grade 3 sides were on Reid Cup duty. The 2nd ASI Gordonians v Portcullis match was another victim of the weather, but they had better luck at Methlick as Crathie enjoyed their visit to Lairds, rattling up 142 for 5 in their 20 overs. In reply, 2nd Methlick were all out for 69, Mike Baldry taking 3 for 8 to add to his knock of 68 in the frst innings.
The last Bon Accord quarter final was concluded, with AGSFPs in another dramatic bowl off at Stonehaven. 2nd AGSFPs showed their 1st XI how it should be done as they won 2 - 1, and they will travel to Methlick for the semi final on 28th July.
chris
Jun 12 2019 - 8:08am
We can only hope the weather forecast for Saturday is hopelessly wrong in predicting a downpour, but in the meantime let us take in the dramatic news of the week which happened at Rubislaw last night.
In a tense bowl out, Cults came out on top in the twice postponed Aberdeenshire Cup against highflying Aberdeen Grammar, giving the Allan Park a berth in the semi final where they will meet Gordonians.
I just hope the Reid Cup which gets underway on Saturday.
There are in fact two cracking games in prospect with 2nd Gordonians tasked with halting the progress of Portcullis who have the look of a team on a league and cup double on their minds. In the other tie at Lairds, 2nd Methlick will also have their work cut out to contain Crathie's right royal march.
In Grade 1, Aberdeen Grammar will look to bounce back from the bitter pill of losing their bowl out, ironically taking on Cults at Rubislaw. Another piece of irony is Kellands Park where Inverurie, the other form team will be bidding to repeat their cup win of last weekend against visitors Stoneywood- Dyce. The same can be said of Bon Accord who meet Crescent again after knocking them out of the same competition on Sunday.
This in fact could be the most significant game of the day, as defeat could single the end of either side's title hopes.
In the meantime Knight Riders have a great chance to make their case at the expense of newcomers Gordonians at Groats Road, while the other new boys, Ellon Gordon might just fancy a first win of the season at home to bottom side Mannofield, especially after the plucky performance away to Grammar last Saturday.
In Grade 2, 2nd Aberdeen Grammar will be keen to get back to winning ways when they travel to Stonehaven. Leaders Siyapa and third placed Methlick will also be determined to set out their stall for a promotion push whe
chris
Jun 7 2019 - 9:41am
Over the next few months we are trying to upgrade the current website with a new one for the SCIO and if anyone would like to offer their services especially for creating some visual content please get in touch with us at acagradess@gmail.com
chris
Jun 5 2019 - 2:56pm
194 reads
Please see the links below for Coach education courses that are being run over the next few months. If you are interested in achieving a level 1 equivalent or 2 certificate for cricket please feel free to sign up to the below courses or can you forward it onto to your contacts who would be interested.
Links as follows:
Coach Support Worker: Sunday 23rd June, 12pm – 6pm, Aker Solutions - Dyce
Coaching Children's Cricket Level 2: Part 1:Sunday 25th August and Sunday 1st September 12pm – 6pm and Part 2: Saturday 2nd November and Sunday 3rd November, 12pm – 6pm, Aker Solutions Dyce
For more details please contact Tony on the following details
Tony McKenna
chris
Jun 5 2019 - 10:16am
Finally the weather relented to give all three Grades some pleasant conditions, bringing the best out of batsmen, including three century makers who clearly enjoyed the warmth of a Saturday afternoon.
So let's hear it for Geet Grover of Crescent who stroked his way to 115 setting up his side for a 96 run win against Mannofield. Also among the runs in Grade 1 was Bon Accord opener Fazal Awan who must have wondered what it was all about, having scored 102 of his side's 133, only to see Stoneywood - Dyce cruise past the total with five wickets in hand, but would have been a little happier on Sunday when his side bounced back in the Aberdeenshire Cup at the Links where they beat Crescent by a 100 runs.
Grade 3 also had a centurion in Owen Thorpe who put behind him last week's first ball duck to score 102, leading his side to an impressive 142 run win over 2nd Grampian, retaining their leadership in the division in the process.
The team performance of the weekend came from Inverurie who not only beat Gordonians by nine wickets in the league, thus keeping them hard on the heels of Aberdeen Grammar, but followed it up with a 10 wicket thrashing of Stoneywood - Dyce at Peoples Park in the Aberdeenshire Cup, reminding the other three semi - finalists they intend to hang on to the most prestigious award in Grades cricket.
Gordonians gained a degree of compensation in the same competition, easing past Mannofield by 54 runs at the home of North - east cricket.
The Countesswells side will not know their oppononents until Thursday after Grammar's tie with Cults was called off, leaving the two sides to face a bowl out at Rubislaw.
Not the most satisfactory of ways to win, but rules are rules. Grammar were left with only a hard fought 32 run win against Ellon Gordon who clearly had no hangover from their 27 all out the previous week Richard Greenfield was the hero for the losers, grabbing five wickets for 37, before top scoring with 31.
Knight Riders kept themselves in the title race with a convincing nine win at Groats Road where Cults were the visitors.
In the Bon Accord Cup there were wins for Grade 2 teams Aberdeen Super Kings, Methlick,and Siyapa at the expense of 2nd Knight Riders, Fraserburgh and Grampian respectively.
Next weekend the Grade 3 sides are in action in the Reid Cup their very own knock out competition, but more of that later in the week.
chris
Jun 3 2019 - 8:00am
The trustees have agreed (through use of Rule 24) to amend the rules around the use of loan players to give greater clarity, some additional flexibility, and to remove the administrative need to email the Grades Secretary when a loan player is used. The trustees feel that the need to obtain consent to use a loan player from the lending club and the opposition is sufficient. Loan players should still be registered on cricketstats with the word LOAN noted after the surname. These amendments come in to effect immediately.
8.2(b) - If during the season, a member Club intimates that it will not fulfil its remaining fixtures, players who have played for that Club will be free to join other Clubs within the SCIO without restriction, but only once the Board specifically confirms this on the SCIO website. It should be noted that the player may not play in the Cup competitions if the player has already done so with their original club. If during a season, a Club withdraws its second or third eleven from all SCIO fixtures then, with the consent of that Club, players may be released to play for another Club in a lower Grade than their registered club's senior grade eleven, provided that both lending and borrowing clubs have scheduled SCIO fixtures on the date concerned; that the consent of the opposition to the borrowing club is obtained; and that the borrowing club complies with the registration requirements of SCIO Rule 7.0
chris
May 31 2019 - 1:51pm
While the weather is a major talking point, the fact that all three leagues are turning out to be highly competitive can not be overlooked, not least in Grade 1 where seven teams are still realistically in the title mix.
Aberdeen Grammar may be the only club with a 100% record, but the claims of the chasing pack, including Inverurie who have the required knack of winning games they could easily have lost, look the best of the rest.
But to suggest this is a two horse race would be wrong, especially after Bon Accord, the champions broke their duck last weekend. I am also taken by the encouraging start new boys Gordonians have made, ensuring no one takes them for granted.
Writing off Knight Riders would also be silly, as is the case of Crescent who must still be getting over their agonising one run defeat at home to Inverurie last week.
And finally, Stoneywood - Dyce are quietly going about their business, and might just fancy their chances at home to Bon Accord this weekend.
But not for the first time this season, the focus this weekend is on Kellands Park where Gordonians will be keen to build on their great start, and with opener Indy Pandit in quite outstanding form, his opposite number Chris Watson will not be underestimating the Countesswells side.
Struggling Ellon Gordon will be bidding to re - build their confidence after last week's morale sapping dismissal for 27, but likely to get no change out of highflying Grammar. Elsewhere Crescent meet Mannofield at the Links, and Knight Riders host a game with Cults at Groats Road.
In Grade 2, 2nd Aberdeen Grammar, and Methlick, the two sides who still have 100% records, are both on the road where trips to play Aberdeen Super Kings and Grampian will be sure to test their title aspirations. Stonehaven Thistle can keep themselves in the promotion race at the expense of 2nd Knight Riders, while Fraserburgh and Banchory will have the chance to get their seasons up and running with a first win.
Grade 3 is also proving to be very competitive where Portcullis, the 100% leaders host a game with 2nd Grampian, while second placed`Crathie also have home advantage against 2nd Gordonians, and finally 2nd Methlick can keep their hopes of going up alive at Lairds where they play Dunecht another of the promotion hopefuls.
All in all a most attractive schedule of games.
chris
May 30 2019 - 8:35am
Results Hotline 078607 13966
ONLY CUP MATCHES TO BE TEXTED TO THIS HOTLINE NUMBER (including Photo of Score Books or Photo emailed to acagradess@gmail.com). All Other results must be entered into CricketStats by 8.15pm on the day of the match concerned. The Format used should be "1st team batting total with overs, top two batsman, top two bowlers, 2nd team batting total with overs, top two batsman, top two bowlers"s