Gordonians should welcome back Debo Barman when Crescent come to visit Countesswells on Saturday and a close game is expected with the all round talents of Vineet Khanna and Anjum Toor in the Crescent ranks. AGSFPs will be missing Alec Keith for their trip to face Bon Accord at the Links as he's expected to be covered in factor 50. Cults entertain an Ellon side minus their captain Ben Webb but the Gordon Park side should welcome back Brian Veldsman at the top of the order. Inverurie host Mannofield and Scott White is expected to boost the Kellands Park side's resources. It should be another cracker at Peoples Park where Stoneywood Dyce play Knightriders in a game that is too close to call.
At Rubislaw 2nd AGSFPs host Siyapa where their bowlers will have to be at the top of their game to prevent Salman Bedaar from adding to his run total for the season. 2nd Knightriders welcome Banchory to Groats Road and will this be the week when Tim Wilkinson finally makes it to 10 000 runs for Banchory? Grampian and Stonehaven meet at Sheddocksley where Lee Fenton will be hoping to continue his onslaught against the home bowlers as the current top run scorer in Grade 2. The game between Methlick and Fraserburgh has been moved to Sunday to allow a fundraiser to be held at the Beaton Hall on Saturday. Stuart Anderson is expected to be on wicket keeping duty as Mark Woodhouse is required to bowl.
In Grade 3 2nd Gordonians play 2nd Methlick with big performances expected from Gerry O'Brian and Rob Fryer. With the Reid Cup heading towards the business stage 2nd Grampian head to Balmoral to play a Crathie side who are formidable at home when Justin Thomas and Bill Slee have the ball in hand.Portcullis play Dunecht at Duthie Park where Owen Thorpe will be hoping to bring up his 2nd century of the season or avoid his 3rd duck. Dunecht can call on the all round talents of Steve Derrett.
AGSFPs put a young Mannofield side to the sword at Harlaw scoring 316 from their 45 overs with Karan Anand top scoring with 106 not out. Mannofield captain Indy Yahathugoda scored 64 in reply before off spinner Callum Herd picked up up 4 for 27 to complete a 186 run victory. Bon Accord and Knight Riders were involved in a low scoring thriller at the Links where Akhlaq Bashir and Fazal Awan combined to take 7 Knightriders wickets in bowling them out for 64. Knight Riders didn't make life easy for them in the chase, and managed to capture 7 Bon Accord wickets, but Awan capped a fine all round game top scoring with 30 for the Bons.
It was another good day for the bowlers at Allan Park in the match between Cults and Crescent. Vineet Khanna and Veera Mani both picked up 3 wickets apiece as Cults were bowled out for 87, then Sohaib Tahseen was the hero with the bat top making 30 as Crescent reached the total losing 6 wickets in the process. Stoneywood-Dyce defeated Gordonians by 5 wickets at Countesswells. Ryan Williams picked up a 4 wickets as Gordos were bowled out for 75, then scone connoisseur Mike Louw scored 34 to rescue Stoneywood-Dyce from a perilous opening at 29 for 5 to chase down the total without further loss.
It was the George Hadden and Jordan Thom show for Inverurie at Ellon as the pair scored 33 and 36 respectively to help Inverurie to 121 for 7 from their allotted overs, then combining to take 9 of the Ellon wickets to fall as they were bowled out for 60.


In Grade 2 Siyapa kept up their 100% unbeaten record for the season defeating 2nd Knightriders by 60 runs. Muhammad Shahid picked up his 3rd 5 for of the season taking an impressive 5 for 2 on this occasion. Grampian had a convincing 8 wicket victory over 2nd AGSFPs chasing down 158 with Jeby George playing a captains innings leading his side home with 83 not out. Chetan Aggarwal top scored with 45 for Super Kings in their innings of 134 all out against Banchory who were then bowled out for 90 with Rizwan Mohammed taking 5 for 13. Stonehaven climbed above Methlick into 2nd spot in Grade 2 with their win over them at Mineralwell Park. Stonehaven batted first and scored 136 all out which was largely off the back of Lee Fenton's 67. Tim Duffy picked up 3 for 9 but in reply Methlick were shot out for 58 with only Rob Fryer making double figures as Nigel King and Bryan Snelling both took 4 wickets each.
chris
Jun 16 2019 - 10:49pm
With the forecast hinting at no weather issues for Saturday, Grade 1 leaders AGSFPs will be hopping over the wall to Harlaw to face Mannofield. Going by league positions AGSFPs are strong favourites for this one, but Mannofield skipper Indy Yahathugoda picked up runs last Saturday, and if he hits form then the AGSFPs pace attack could suit his attacking style.
Culter Curry Bon Accord host Knight Riders at the Links in what could be the closest match of the day. Reports indicate that the Links pitch is bowler friendly, and both sides have plenty in that department to suggest that this could be a low scoring competitive match.
ASI Gordonians will meet Stoneywood-Dyce on what should be a belter of a pitch at Countesswells. Gordonians captain Indy Pandit has been in excellent form with the bat and if any match could turn in to a runfest then this could be the one.
A near to full strength Quilter Cheviot Ellon Gordon will take on Inverurie Don Valley at Gordon Park with the home side hoping that Messrs Greenfield and Wade can make inroads in to an experienced Inverurie batting line up.
Crescent go to Allan Park to face Cults, and having scored a century in his last innings, Geet Grover will be looking to repeat this against his former club.
In Grade 2, 2nd AGSFPs and Grampian meet at Rubislaw, both having only lost one league match so far, so something will have to give. League leaders Siyapa will be expected to beat 2nd Knight Riders at Groats Road and winless Banchory will be keen to get a result on the board as Aberdeen Super Kings make the drive out the A93. Mineralwell Park hosts what could be a bit of a nail biter, as on paper, Stonehaven and Methlick look well matched. Tim Duffy has been the major wicket taker for Methlick this season but Stonehaven are equally capable of running through a batting line up.
In Grade 3 Portcullis will be sampling the pies at Crathie as the top 2 meet in what should be a very close game. The other Grade 3 sides will be on Reid Cup duty although 2nd Grampian have had rather an easy passage to the semi finals with 2nd Methlick unable to raise a side for their game. In the other match, 2nd ASI Gordonians will be keen to improve on their last visit to Dunecht when they were skittled out for 27. The Gordonians youngsters are used to playing 20 over cricket, and whilst the transition from junior to senior cricket is challenging, a surprise might be on the cards.
chris
Jun 14 2019 - 8:32am
601 reads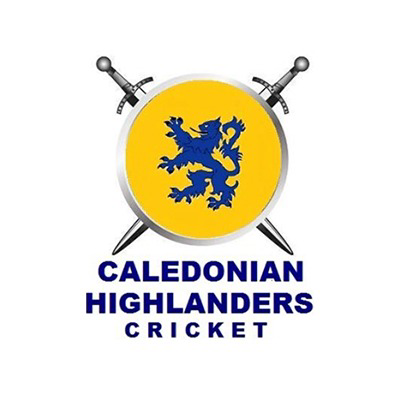 A summer training programme consisting of 7 outdoor training sessions on a Friday evening 6pm-8pm at Aberdeenshire Cricket Club, Morningside Road, AB107FB
The Caledonian North U16 Skill Centre squad has been set up to help develop young players who are knocking on the door of the Caledonian Regional set up. The centre will give the players the opportunity to work on all aspects of their game and hopefully by the end of the program have made them a stronger all-round cricketer.


Dates:
Friday 5th July – 6pm-8pm
Friday 12th July – 6pm -8pm
Friday 26th July – 6pm – 8pm
Friday 2nd August – 6pm-8pm
Friday 16th August - 6pm-8pm
Friday 23rd August – 6pm -8pm
Friday 30th August – 6pm -8pm
For players to be considered they must be U16 and not be a part of the Caley Highlander set-up at present. If your club has any young players who you wish to be considered for the Skill Centre please contact Anthony McKenna on anthonymckenna@cricketscotland.com
chris
Jun 12 2019 - 4:50pm
326 reads
Rain was once again the winner as the Saturday programme was decimated. Only one Grade 1 match produced a result as Quilter Cheviot Ellon Gordon hosted Mannofield, although the match had been in doubt as the outfield at Gordon Park had not been harvested during the week. Indy Yahathugoda was the top scorer with 39 as Mannofield posted 108 with Hamish Paterson and Prakash Srinivasan taking 4 for 26 and 3 for 11 respectively. Stewart Davies with 29, carried his bat as Ellon knocked off the runs in the 28th over for the loss of 5 wickets, 3 of those falling to Ranga Bandara at a cost of 30 runs. Ben Webb with 31 and Alistair Addy with an unbeaten 23 were the other main contributors as Ellon secured the 30 points for a win.
In Grade 2 a match did start at Harlaw in conditions that merited one fielder putting the hood up on his jacket, and then handing said jacket to the umpire when he came on to bowl. That match was belatedly rained off. 2nd Knight Riders travelled to Kessock Park and were bundled out for 73. Vidhyasagar Vivekanandan opened the batting and was left high and dry on 40 as his last 7 partners were all out for ducks. Paul O'Neill with 4 for 13 and Cory Bowie with 3 for 23 did the damage, and Bowie completed a man of the match effort with 57 not out as Fraserburgh won without losing a wicket.
In Grade 3, 2nd Grampian picked up points as Dunecht were unable to raise a side. The other Grade 3 sides were on Reid Cup duty. The 2nd ASI Gordonians v Portcullis match was another victim of the weather, but they had better luck at Methlick as Crathie enjoyed their visit to Lairds, rattling up 142 for 5 in their 20 overs. In reply, 2nd Methlick were all out for 69, Mike Baldry taking 3 for 8 to add to his knock of 68 in the frst innings.
The last Bon Accord quarter final was concluded, with AGSFPs in another dramatic bowl off at Stonehaven. 2nd AGSFPs showed their 1st XI how it should be done as they won 2 - 1, and they will travel to Methlick for the semi final on 28th July.
chris
Jun 12 2019 - 8:08am